Profile

mirror my malady...
...transfer my tragedy
This journal should be viewed with discretion.
Free Account
Created on 2010-09-05 18:34:42 (#599231), last updated 2012-05-13 (279 weeks ago)
11,851 comments received, 8 comments posted
3,808 Journal Entries, 208 Tags, 0 Memories, 13 Icons

About
| | |
| --- | --- |
| Name: | serawench |
| Birthdate: | Dec 26 |
| Location: | Canada |
| | |

Mini Bio
I'm a thirty-four year old redhead, born, raised and living in Alberta, Canada.
This journal is friends only.
I'm quirky, weird, sometimes funny and often thoughtful. I care about people, and those who are close to me matter a lot. I'm currently on disability for some mental health issues, but hope to be able to return to work sometime, even just part-time. For now, I fill my days with baking, singing, reading & a fair amount of sleeping. I also play way too much World of Warcraft! I'm currently gearing up my disc priest for raiding ICC 25 and hard modes, plus leveling some baby toons.
A couple of notable entries with random information about me.
Random things about me.
200 things about me.
My family: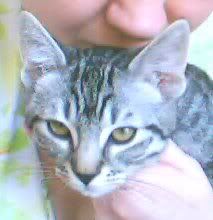 Helios, my little silver tabby.
Trinity, my Princess. Trinity was euthanized on February 24th, 2007, due to untreatable lymphoma. I miss her very much.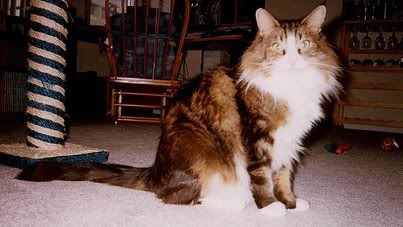 Gabriel, my pretty boy.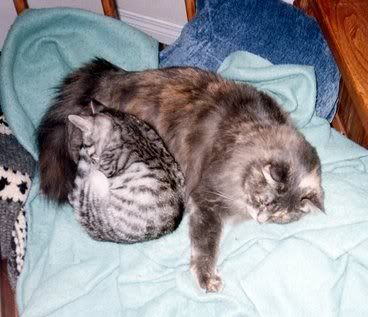 Helios & Trinity.
Welcome to Van Gogh, a 10 year old cat rescued in High River. She lost her left ear due to frostbite.
Rorschach, a 3 year old DSH black cat. Very affectionate and very large, but not in charge!

People
[View Entries]

Communities
[View entries]

Feeds
[View Entries]

Subscriptions (0)

Linking
To link to this user, copy this code:
On Dreamwidth:
Elsewhere: